Home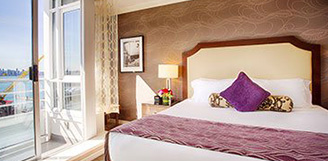 Rooms & Suites
View All Rooms
Experience breathtaking views of the harbour and North Shore mountains while you relax in comfort and style in any of our Harbour rooms
Our Amenities
View Our Amenities
Enjoy the countless amenities our hotel has to offer. Thoughtful amenities include the Pier 7 Restaurant & Bar, Complimentary Hotel Bicycles, Pools, and much more.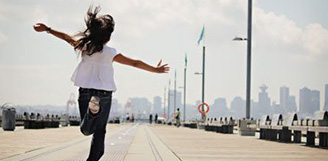 Explore
The best of Vancouver's North Shore is at your doorstep in our centrally located waterfront hotel, just steps from the famous Lonsdale Quay. Dine at fantastic restaurants, enjoy world-class entertainment and more
View Our Location
Our Signature Amenities
We offer countless amenities to make your home away from home as comfortable, convenient and memorable as possible.
Health Club
Business Centre
In-Room Dining
Underground Parking (fees apply)
High Speed Wireless Internet
Guest Concierge
The Lobby Restaurant & Lounge
Pier 7 Restaurant & Bar
Gift Shop
Function Space
Complimentary Luggage Storage
From the minute you check in, the staff is conscientious of making your stay comfortable. The location is probably the best in North Vancouver. There are dozens of great restaurants, ice cream shops, and just general shopping within walking distance. The food is constantly amazing at the Lobby!! The front desk staff are incredibly responsive and polite. Just 4-5 minutes away you can take the Seabus to Downtown Vancouver to explore. I was in the area to work, but I look forward to bringing my family back here for vacation.
THE BEST IN NORTH VANCOUVER HOTELS
Learn More
Featuring one onsite restaurant and a range of convenient amenities including a bright, modern fitness facility and a 25-meter, 5-lane swimming pool, the Pinnacle Hotel at the Pier is here to help you make the most of your trip to North Vancouver.
VIEWS LIKE NO OTHER HOTELS IN NORTH VANCOUVER
Overlooking a sweeping vista of the Burrard Inlet, Pinnacle Hotel at the Pier offers North Vancouver accommodations with spectacular views. Book now and choose from three different room styles, all of which feature complimentary high-speed WiFi, 42" TV, luxury linens and much more.
Onsite Dining
View Menu
Experience breathtaking views of the harbour and North Shore mountains while you relax in comfort and style in any of our Harbour rooms.
Meetings & Events
Learn More
Our hotel offers countless amenities to make your home away from home as comfortable as possible. Free WiFi, hotel car, bikes and more!
Weddings
Learn More
Just blocks from the seawall, our hotel is located on the waterfront in Downtown Vancouver--right where you want to be.