BusinessMeetingsEvents
Pinnacle Weddings
Breathtaking Wedding Venue in North Vancouver
Loved for our waterfront location, boutique-style property, and one of the best chefs and banquet teams in the city, the Pinnacle Hotel at the Pier is one of the prime wedding venues in British Columbia. As one of our wedding couples, our wedding specialist will assist you through every step of your planning process, ensuring every detail is covered. From the perfect menu to recommended venues, we're here to help!
up to 350 guests
8,000 sq. ft.
On-Site Catering
Dedicated Wedding Specialist
TERRACE CEREMONY PACKAGE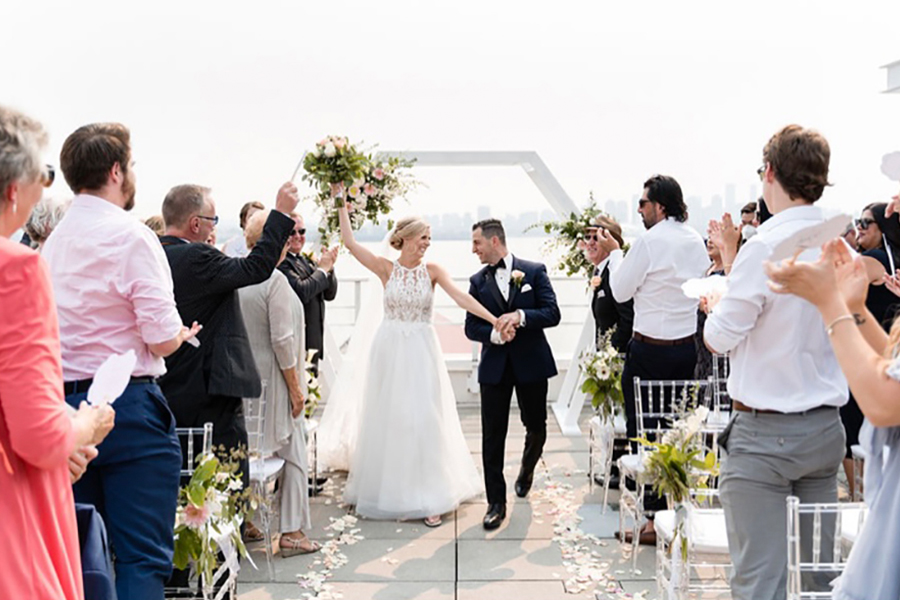 Celebrate your love in style! Tie the knot in front of your friends & family on our Rooftop Terrace with waterfront views of the Burrard Inlet & Vancouver Skyline. Package Includes chairs, signing table, and two king guestrooms with direct terrace access. 150 Guests Maximum. Weather Permitting
Reception
With over 8,000 sq.ft. of wedding & event space, we have a venue that will fit your needs. Choose from our Pinnacle Ballroom featuring 16-foot-high windows and natural wood accents or our Pier Salon with an adjoining outdoor terrace. Seats between 40-350 guests depending on selected room.
A Photographer's Dream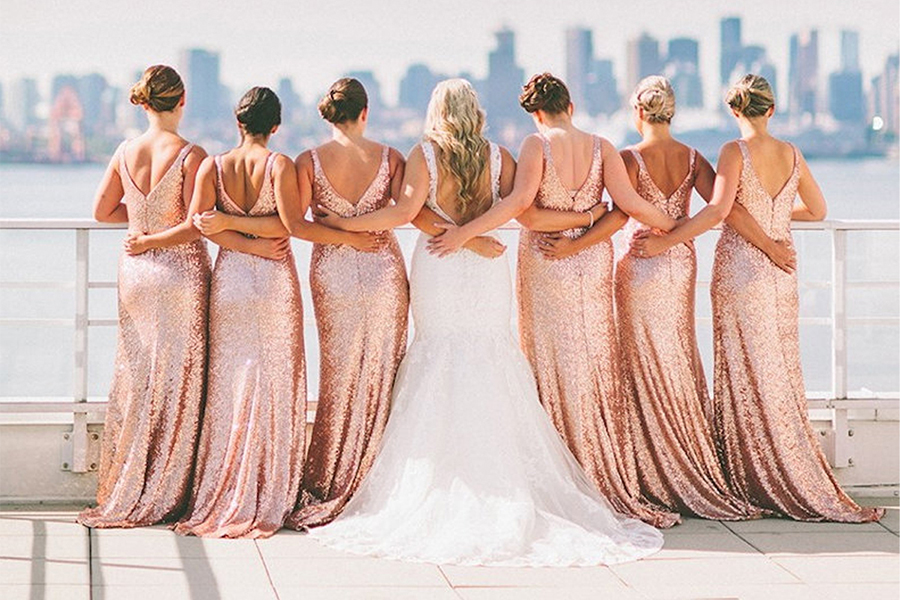 Located in North Vancouver's Historic Shipyard, there is an abundance of spots to take your wedding photos all within walking distance. Choose from the waterfront pier, the parks nearby, or the rustic shipyard staples. Your photography is sure to be living a dream with these backdrops available!
Fabulous experience!!!!

"Got married at The Pinnacle Hotel at the Pier…Best decision we made. Talia became my go-to-person for all things wedding. Can't believe how patient she was with answering our several wedding questions. She gave us advice, communicated extremely well, and her warm smile, made our visits and dealings with her very pleasant. The staff was just as wonderful. Food was amazing. Our guests couldn't stop praising and talking about the food. If you're on the fence about booking with The Pinnacle, my husband and I recommend you take that leap of faith. Meet Talia and the fabulous staff. We promise you won't regret it."

-Liz Goba, Bride – August 2018

s

Excellent Location for a Summer Wedding

"Great option for an outdoor wedding with an inside reception space. Talia, their wedding and events coordinator, was excellent. She answers her emails within hours and is accommodating, understanding, and experienced."

- Sherri Li, Bride – July 2018

Dream venue!

"What an AMAZING venue! I couldn't have asked for a better venue - waterfront view, mountain view, attractions nearby, everything! My guests talked about the ease of getting around since the Lonsdale Quay was right there and they could easily hop onto the SeaBus to go downtown…When our wedding finally happened - I was not disappointed - our food, drinks and everything was so, so good."

- Lee Ann Tolentino - August 2018
North Vancouver Wedding Packages
Couples can choose between buffet dinners, plated meals, or reception-style canapes for your wedding. Our chef is one of the best in the city and will create a menu that matches your style. Explore the menu along with our wedding packages, making your special day as simple as possible!